Triple-Density Heavy-Duty Sole
The Toro sole is made up of three main components: rubber for durability, a black elastomeric material for flexibility, and polyurethane for maximum comfort. Our most innovative and high-tech sole yet, the Toro provides enhanced performance.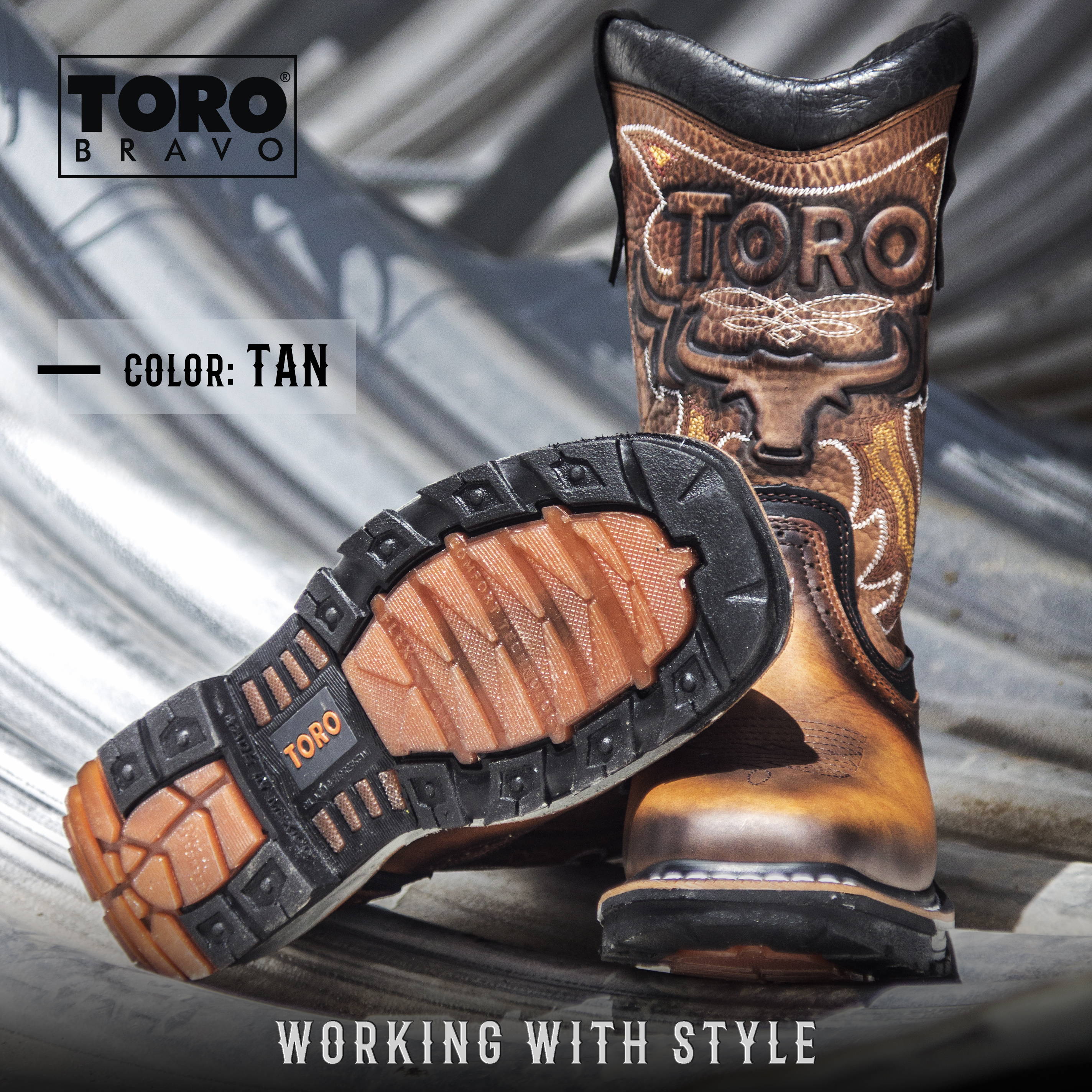 Industry Recommendations:
Concrete/Highway Construction

Carpentry

Sheetrock

Welding

Electrical

Painting

Manufacturing/Warehouse/Utilities

Drivers

Mechanics

Oil & Gas

and more...
Tile

Plumbing

Roofing

Food Industry

Service Industry
I returned them
I had to return them in exchange for a smaller size. UPS notified me they were received today. Please send me a size 10.