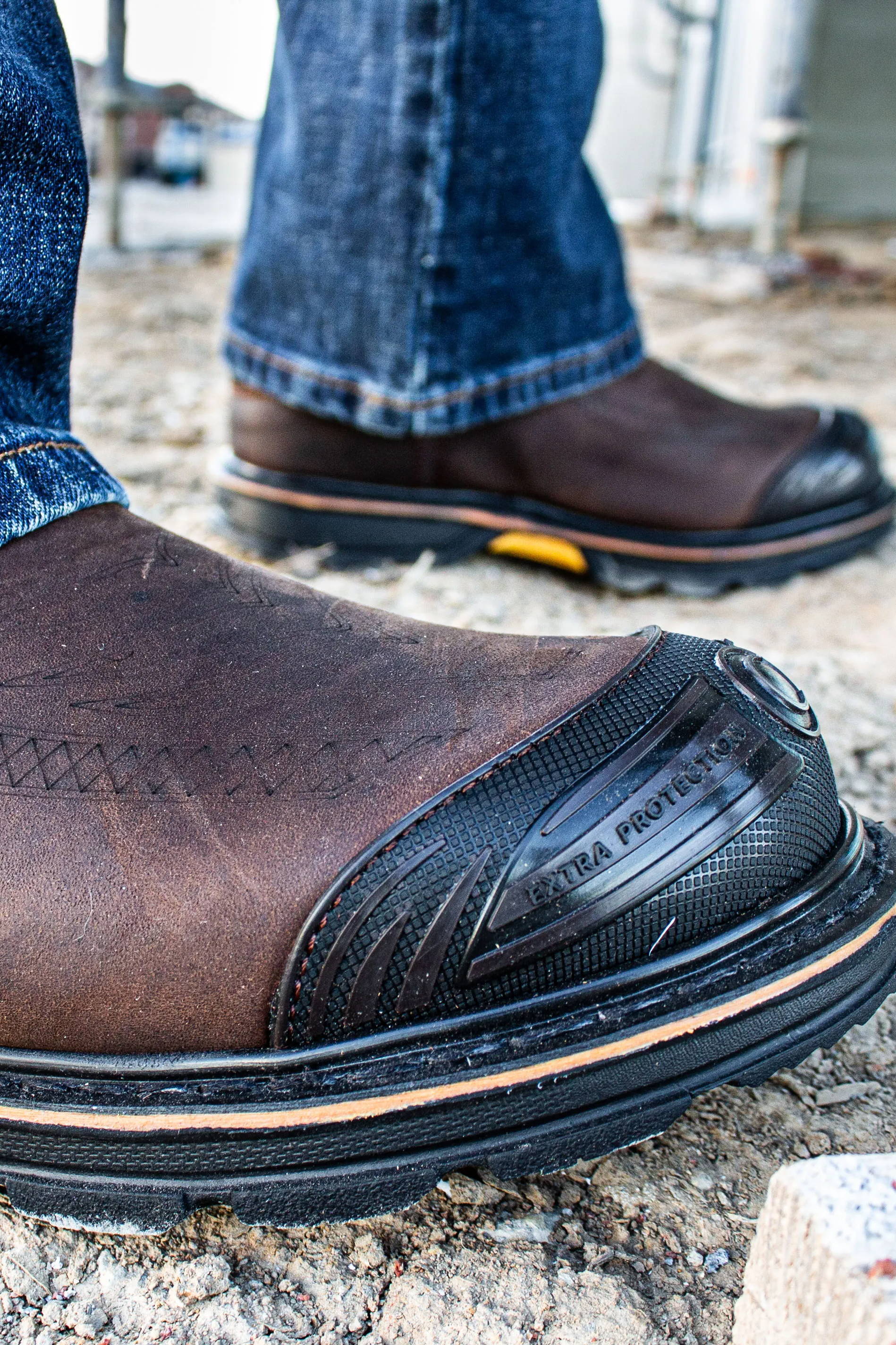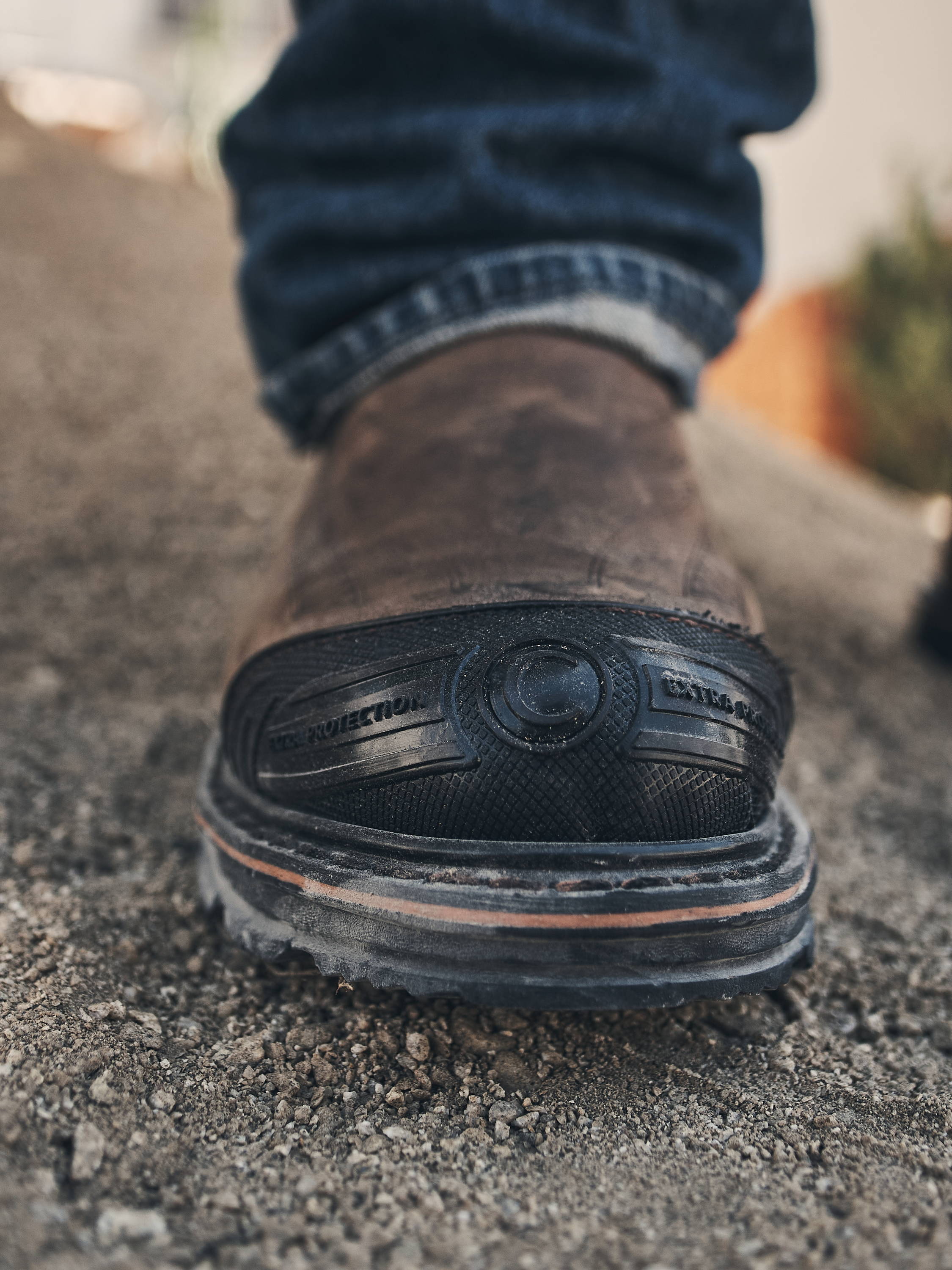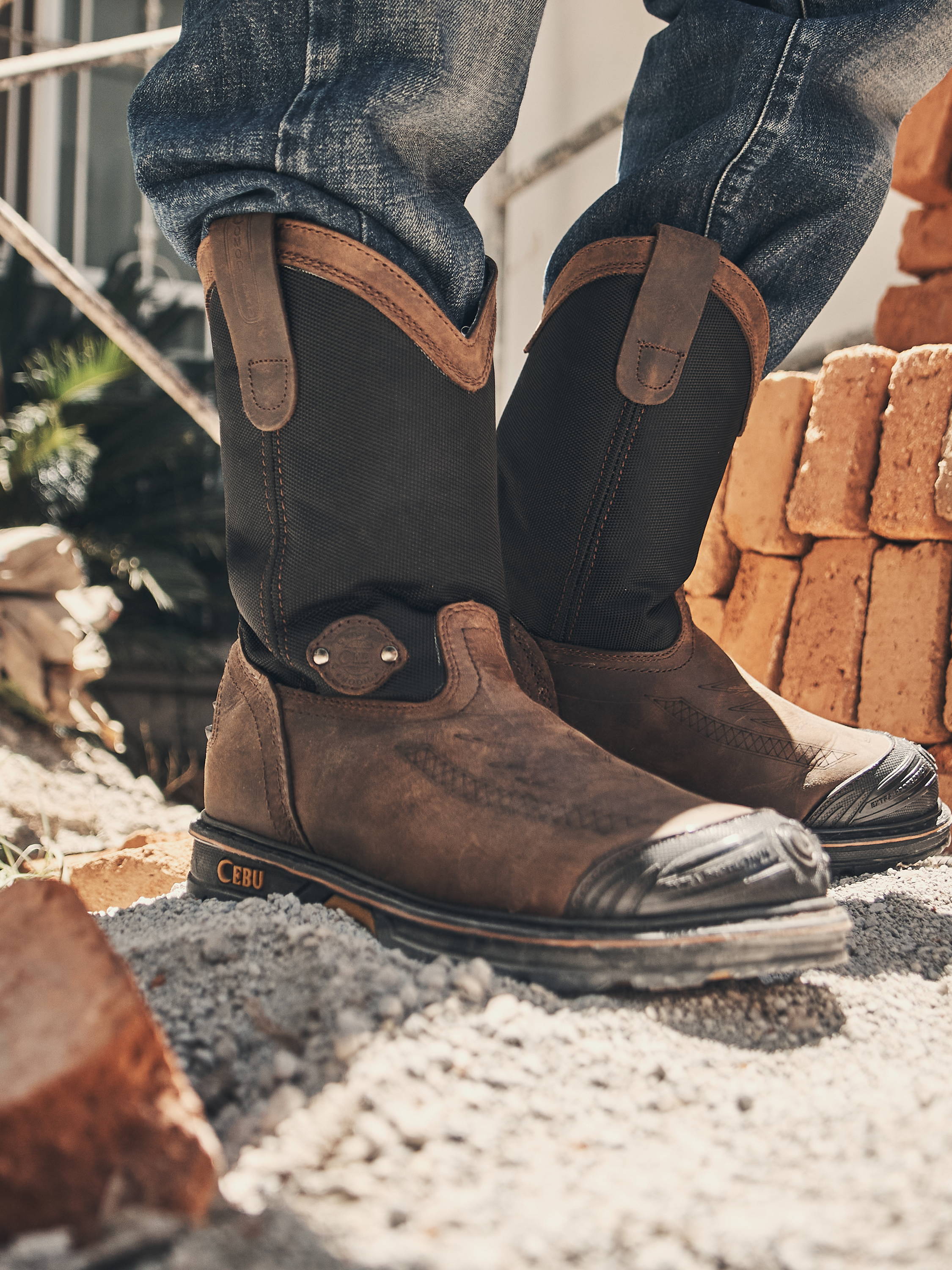 Durable • Heavy-Duty Sole
With its rubber construction, the Herradura sole withstands the toughest work environments. But don't let its toughness fool you, the Herradura sole still provides our signature comfort for prolonged use.
Industry Recommendations:
Warehouse

Utilities

Manufacturing

Construction

Plumbing

Drivers

Mechanics

Facility Workers

Roofing

And More...
Oil & Gas

Food Industry

Service Industry

Concrete/Highway
I left this same review on Amazon... I work for a concrete company and have been wearing these boots for a couple of months. They've been holding up incredibly well and I ended up buying two more pairs directly from Cebu because Amazon was out of stock for my size. The sizes run big... my feet are US size 12, but I wear a US size 11 Cebu boot. Be prepared to insert your own specific footbed insert, unless you're flat-footed, as you should with any boot or shoe that you own; boot and shoe manufacturers know nothing about your particular feet, or your orthotic foot conditions. So far I've used these boots in clay, sand, broken concrete and general everyday walking, and I'm very impressed. I've owned the Cebu Farmer boot, which I liked, but I like these better... they're lighter than the Farmer boots.
Men's HL200 Soft Toe 10" Pull On Work Boots