Triple-Density Heavy-Duty Sole
The Toro sole is made up of three main components: rubber for durability, a black elastomeric material for flexibility, and polyurethane for maximum comfort. Our most innovative and high-tech sole yet, the Toro provides enhanced performance.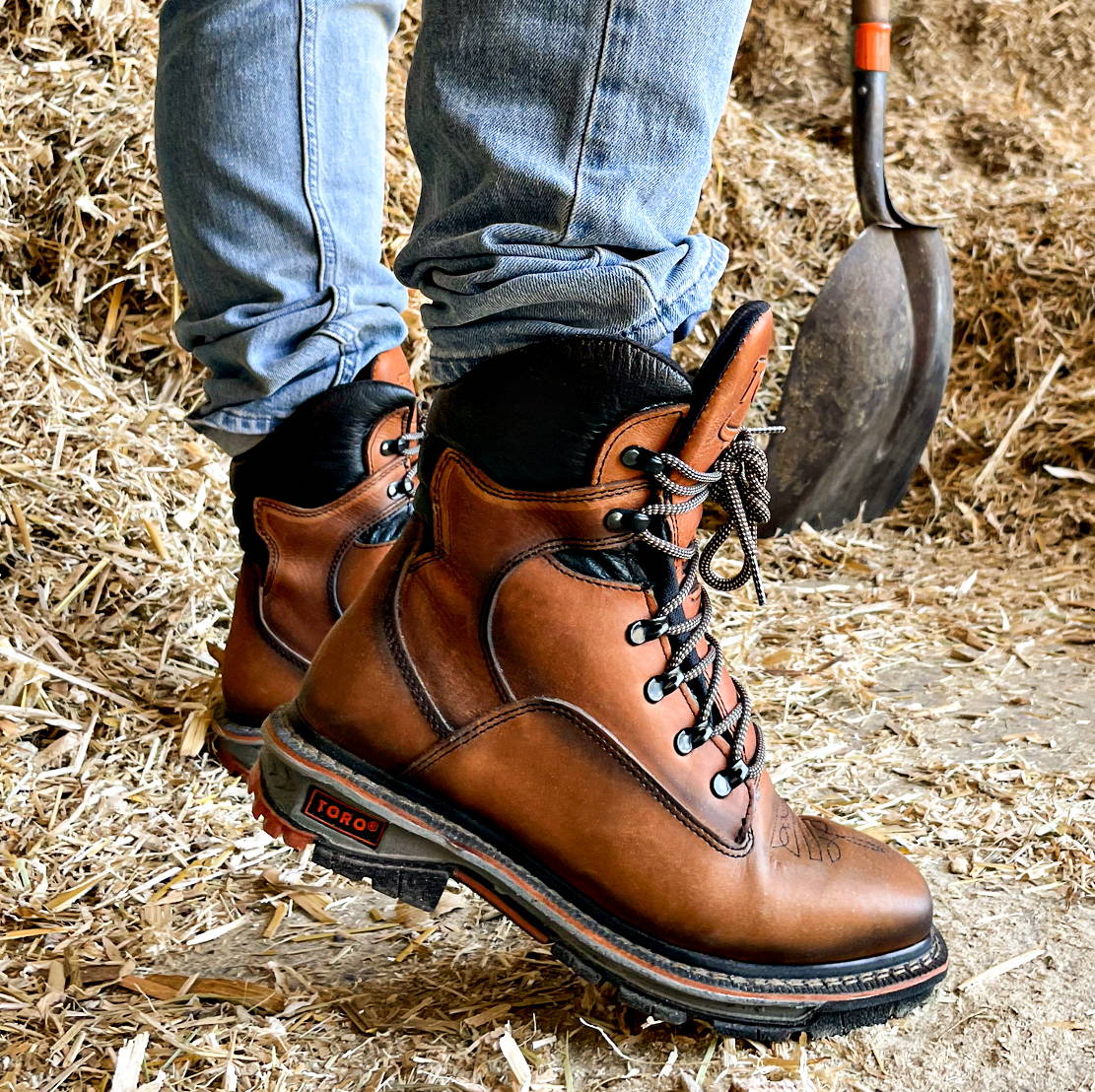 Industry Recommendations:
Concrete/Highway Construction

Carpentry

Sheetrock

Welding

Electrical

Painting

Manufacturing/Warehouse/Utilities

Drivers

Mechanics

Oil & Gas

and more...
Tile

Plumbing

Roofing

Food Industry

Service Industry
Great Boots
The 5 Star rating is based on owning/wearing these boots for a few weeks with regular wear.
So these boots meet or exceed the comfort level of any 511, Blackhawk, Elite, etc boots I've worn. The sole offers an excellent level of comfort on a variety of surfaces from concrete, to granite rock, to a full day of range training. The sole reminds me of Firefighting bunker boots in the way foot your "plants" and roles through your stride, not a bad thing, just different.
The leather and stitching appear to be first quality. I would say that for the price and quality one can not find a better made daily work/service boot.