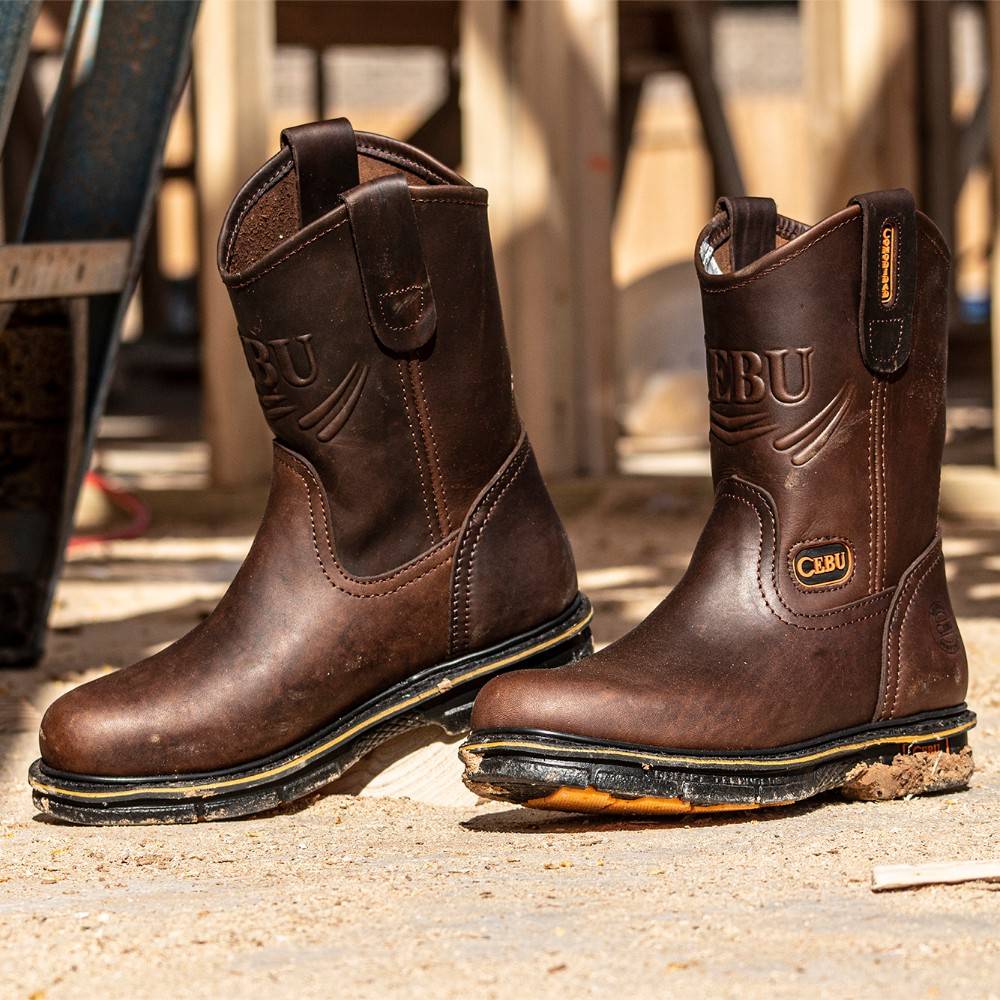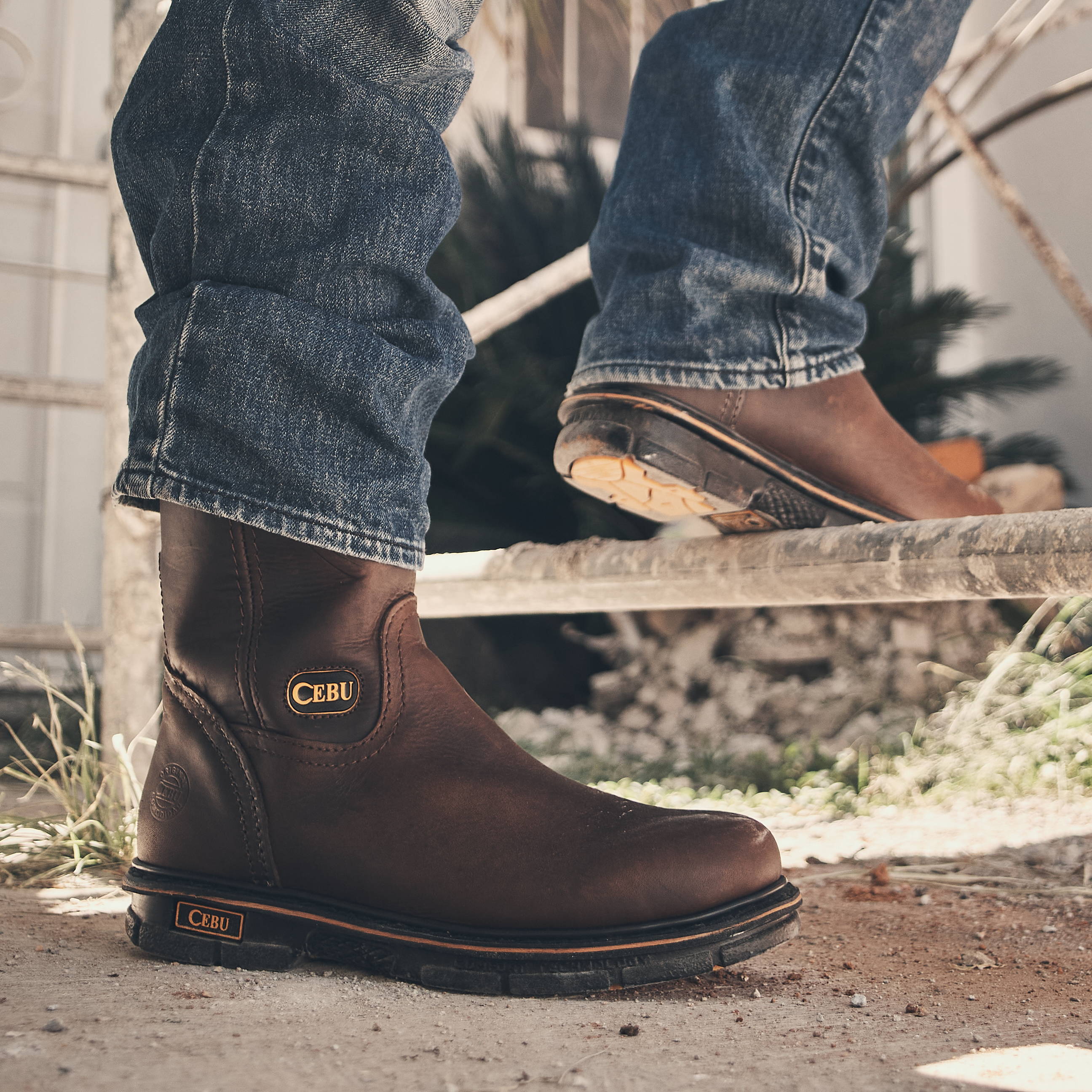 Industry Recommendations:
Warehouse/Utilities/Manufacturing

Plumbing

Drivers

Mechanics

Roofing

...and more
Heavy-duty Construction

Oil & Gas

Food Industry

Concrete/Highway Construction

My new boot company
Incredibly comfortable, well made. Look great !! Quality isn't a thing of the past.
Comfortable
Order this boot their very comfortable thay seem to run a little big but he said that OK only thing is ever body says you get extra insole that you can use to help with the fit but I ordered this boot never got the extra gray insole Order a pair on Amazon and never got the gray extra insole so I don't no if they give them out anymore or not still a good boot just the next time I'll get 1/2 size smaller I think if I would have got the extra gray insole that would make the fit perfect thank you cebu for a great boot at a great price
Men's Max Soft Toe 10" Pull On Work Boots
The Cebu boots were very well made. They arrived on schedule. They are very comfortable even on concrete all day. I liked the first pair so well I ordered a second pair of lace up boots.